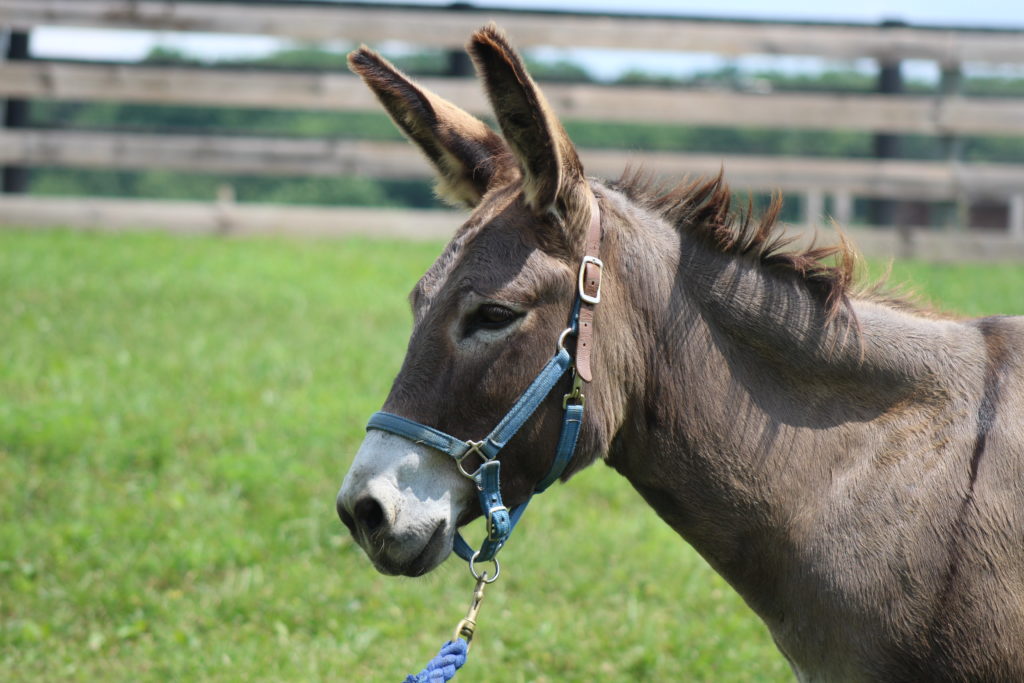 Ivy is a super-sweet donkey with lovely manners.  She was about 16 years old in July 2018 when she was surrendered to us by someone who rescued her from an unfortunate situation.  The woman who first rescued Ivy took excellent care of her in the short time she had her. She immediately recognized that this poor donkey needed to lose weight.  However, she didn't have the ability to provide the environment and dietary restrictions that Ivy needed, and reached out to us for help. 
Ivy had been used as a goat guardian, and allowed out on grass to eat all she wanted for years, which contributed directly to her obesity.  She had gotten pretty good at stealing the goat feed, too! Her feet bothered her greatly.  Although her hooves were trimmed by her initial rescuer, it was clear that they hadn't been trimmed in the years prior to that, and Ivy had foundered.
Now that she has the proper environment – a better diet, a dry-lot, very limited pasture time (and no goat feed!), and regular hoof care, Ivy is well on her way to living a healthier life.